LYRICS & MUSIC   available for placement with media projects & performing artists.
Alan MacLeod's songs hold the ache, love, and jagged hope of those searching for the heart's home.  A versatile songwriter, Alan's sound ranges from the intimate acoustic of weathered lives; to the blues influenced growl and grind of the city; to the rock-a-billy stomp and strut of country.  His music follows the pulse of his characters.
Based in Toronto, Canada, Alan has collaborated on projects as diverse as creating soundtracks, producing groundbreaking alt bands, and co-writing in various styles to hone others' work and craft new works.  His songs have been featured in film, and released by other artists as title tracks.
Alan's earliest memory of music is as a toddler turning on the television before his parents woke, so he could hear the music playing under the broadcast test pattern.   At the age of six, when he received a tin Sears electric guitar for Christmas, he was hooked.  The sweet voice of a friends' vintage '60s acoustic Gibson gave him Here and Now.  And the rich, mellow depths of his first "real" guitar, bought when he was fifteen, still writes tunes with him.  (Alan lovingly calls it/her "The First Wife".)  There is also a Strat, a sampling keyboard and a wee travel guitar that fits in the overhead of an airplane - they each help him find and create different types of songs.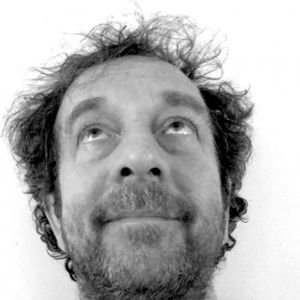 Backstory initially written with SM Mitchell